Project update
Thank you for your contributions to this project. On 30 November 2021, Council endorsed the Monash Active Recreation Opportunities Strategy. See the reports below.
Overview
The restrictions we experienced during COVID-19 saw us increasing our participation in non-organised recreation, highlighting the vital role that local parks and reserves play in improving our health.
Council partnered with Sport and Recreation Victoria to develop an Active Recreation Opportunities Strategy for the City of Monash to guide the future enhancement of parks and reserves to encourage healthy physical activity.
The strategy focuses on non-organised recreation (casual and informal activity) in parks and reserves by developing environments that encourage residents to get active in their local communities.
We conducted over 40 site assessments of parks and reserves to identify opportunities to introduce active recreation infrastructure and enhance the existing environment. Facilities such as outdoor fitness equipment, walking circuits, bocce courts, basketball courts, skate parks, climbing walls and other infrastructure that encourage residents to engage in healthy physical activity were considered.

How to provide your feedback
Provide comment on the Draft Strategy to help inform active recreation investment priorities and help enhance physical activity participation opportunities in our parks and reserves.
This project is being jointly funded by Sport and Recreation Victoria and Monash Council, and focuses on giving people more opportunities to enjoy being physically active in the beautiful parks and reserves that Monash has to offer.
There are 2 ways to provide your feedback:
Answer the questions below, with an option to upload additional feedback (you will need to login or register with Shape Monash first)
Send written submissions to

recreation@monash.vic.gov.au or
Recreation Services, Monash City Council, PO Box 1, Glen Waverley 3150
Feedback has been extended and will close on 07 October 2021
Read the draft Monash Active Recreation Opportunities Strategy
Background reports are provided in the Document Library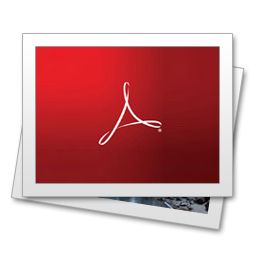 Draft Monash Active Recreation Opportunities Strategy
PDF (2.27 MB)
Please answer the questions below
Privacy collection statement
Monash City Council is committed to protecting personal information provided by you in accordance with the principles of the Victorian Privacy & Data Protection Act 2014.
The information you provide will be used to assist Council staff to determine the community use and interest in physical activity in parks and reserves. This community input forms part of the process of Council preparing the Monash Active Recreation Opportunities Strategy.
Your contact details may be used by Council to update you on progress of the project.
You may access information you have provided to Council and make corrections if you believe that information is incorrect. For further information including Council's information privacy policy, visit www.monash.vic.gov.au